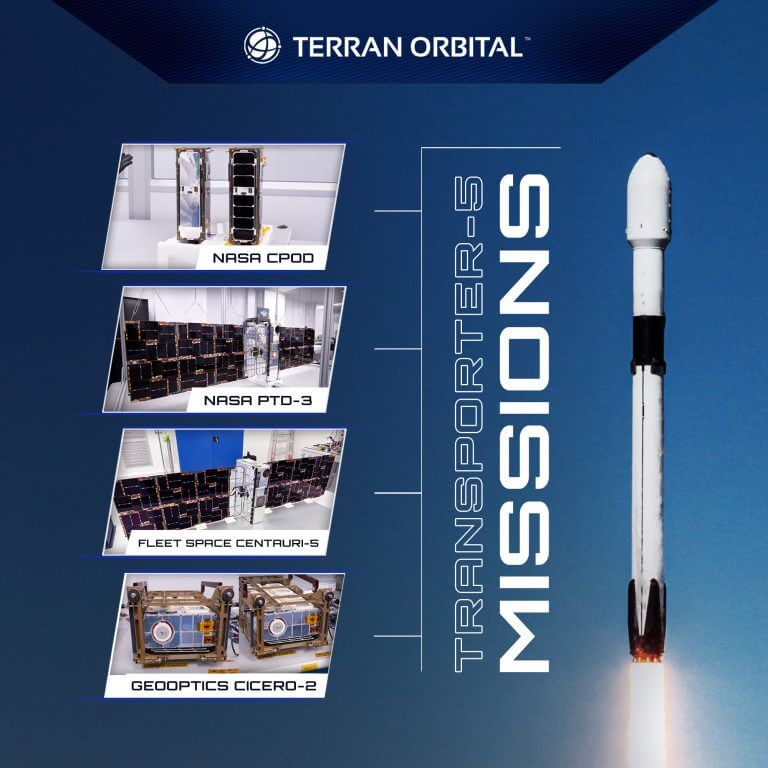 The Terran Orbital satellites include two NASA CubeSat Proximity Operations Demonstration (CPOD) vehicles, NASA Pathfinder Technology Demonstrator 3 (PTD-3), Fleet Space CENTAURI-5, and two GeoOptics CICERO-2 vehicles.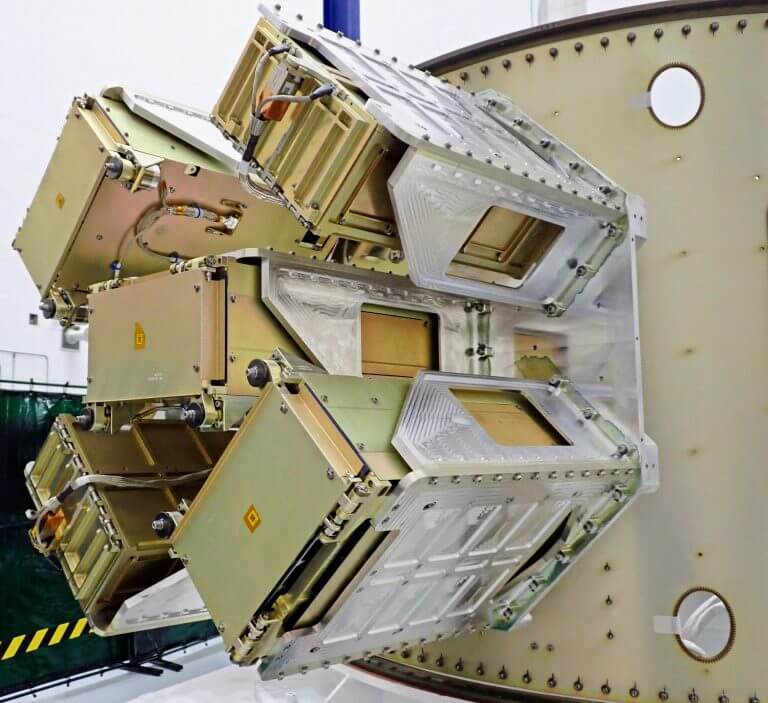 global leader in satellite solutions, primarily serving the United States aerospace and defense industry, today announced the successful integration of six Terran Orbital designed and built satellites aboard the SpaceX Falcon 9 rocket prior to the Transporter-5 launch. The 57-minute launch window opens today, Wednesday, May 25 at 2:27 p.m. ET.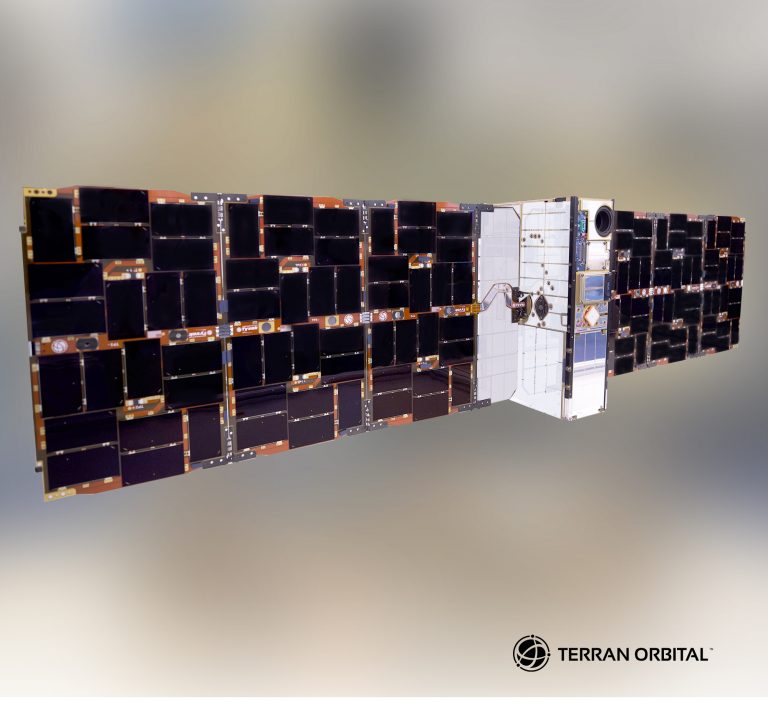 PTD-3 is a 6-unit (6U) CubeSat built and integrated by Terran Orbital to host and support launch and on-orbit operations of the TeraByte InfraRed Delivery (TBIRD) payload funded by NASA's Space Communications and Navigation (SCaN) program and developed by MIT Lincoln Laboratory (MITLL). The TBIRD mission is the second mission in the PTD series funded by the Small Spacecraft Technology program in NASA's Space Technology Mission Directorate.
More Press Releases To Read
Tyvak is pleased to announce another 6U nanosatellite for GeoOptics' commercial weather monitoring constellation has successfully deployed and delivered data to the customer in record-breaking time.
Tyvak is proud to announce their CICERO 6U nanosatellite for GeoOptics successfully deployed from Rocket Lab's Electron, 'It's Business Time.' The GPS radio occultation satellite, used to enhance weather monitoring, launched from Auckland, New Zealand on Sunday and is now in low earth orbit.
Two 1U nanosatellites for the PropCube Program, named Flora and Merryweather, developed by Tyvak Nano-Satellite Systems, Inc., a Terran Orbital corporation, have successfully spent three years in Low Earth Orbit, exceeding the original design lifetime by three times.
GapSat, a leader in providing interim satellite solutions, has commissioned a geosynchronous satellite from Terran Orbital Corporation, a leading aerospace provider of small satellites and services.
Terran Orbital Corporation (the Company),  a leading innovator and provider of end-to-end nanosatellite and microsatellite services and solutions for government agencies and commercial enterprises, announced today the successful completion of a Series "B" round, which raised $36 million from investors that included existing investor Lockheed Martin, Beach Point Capital managed funds, and Goldman Sachs. Additional terms of the transaction were not disclosed.
mageSat International N.V. ("ISI"), a global leader in end-to-end geospatial solutions, and Terran Orbital Corporation ("Terran Orbital"), a leading aerospace provider of nanosatellite and microsatellite vehicles, services, and solutions, announced today that ISI has contracted Terran Orbital to develop a high-performance microsatellite, RUNNERTM, to be used for earth observation and imaging.