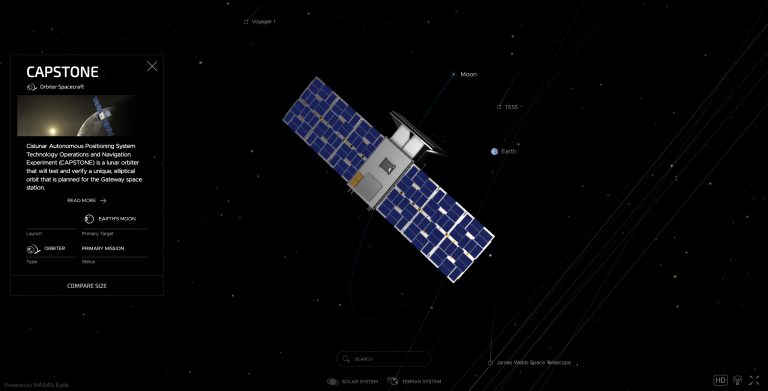 CAPSTONE is planned to launch no earlier than May 31 aboard Rocket Lab's Electron rocket from the company's Launch Complex 1 in Mahia, New Zealand. The CubeSat will start its mission joined with the Lunar Photon, an interplanetary third stage developed by Rocket Lab.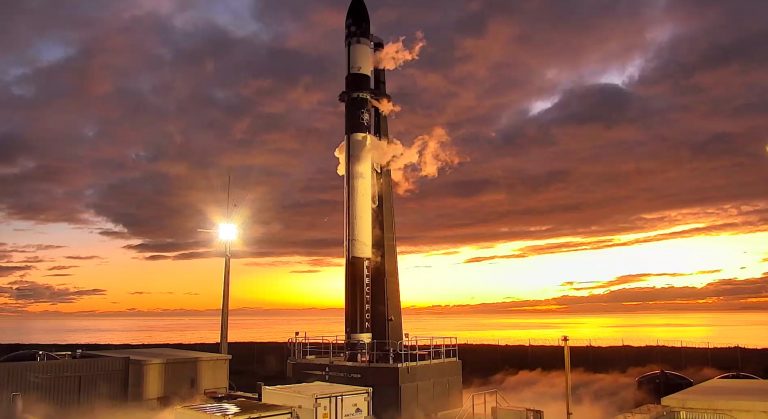 CAPSTONE will be launched to an initial low Earth orbit by Rocket Lab's Electron launch vehicle and then placed on a ballistic lunar transfer by Rocket Lab's Lunar Photon spacecraft bus. Unlike the Apollo lunar missions of the 1960s and 70s, which took a free return trajectory to the Moon, this fuel efficient ballistic lunar transfer makes it possible to deploy CAPSTONE to such a distant orbit using a small launch vehicle.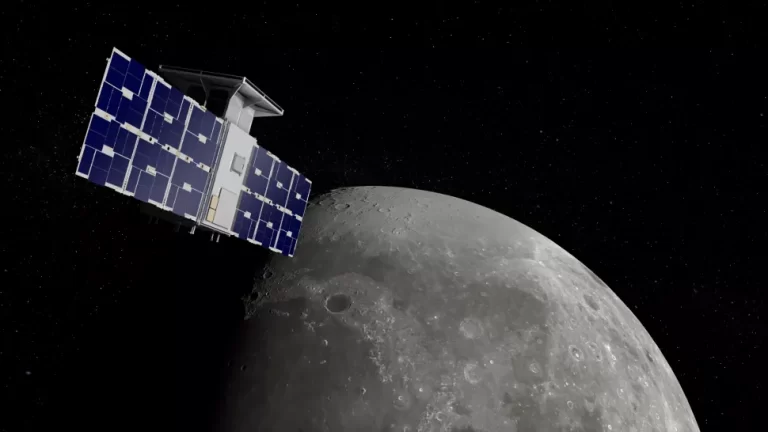 The Cislunar Autonomous Positioning System Technology Operations and Navigation Experiment — mercifully called CAPSTONE for short — tips the scales at a modest 55 pounds (25 kilograms). This microwave-oven-sized spacecraft will be lofted from New Zealand aboard a Rocket Lab Electron rocket equipped with a Lunar Photon upper stage.
Terran Orbital, which is going public this quarter by merging with a special purpose acquisition company, expects to break ground this year on a 660,000-square-foot facility billed as the world's largest. The state's incentive package is likewise large, but the payoff could be huge: approximately 2,100 new jobs by the end of 2025.
Lockheed Martin is not only a customer of Terran Orbital but a longtime investor in the company.  Tyvak Nano Satellite Systems, a satellite bus provider owned by Terran Orbital, is Lockheed Martin's partner for the contract the latter won in 2020 to build 10 satellites for the Pentagon's Space Development Agency.
Kongsberg Satellite Services is providing ground network support for the Lunar InfraRed Imaging (LunIR) mission with ground stations in Punta Arenas, Chile, Svalbard, Norway, and Antarctica's Troll station.
This week, we speak with Marc Bell, CEO and Co-Founder of Terran Orbital. Terran Orbital entered into a $1.5 billion combination with Tailwind Two Acquisition Corp. (NYSE:TWNT) in October of 2021.
Morgan Stanley's Space Team projects the flourishing $350 billion global space industry could triple by 2040, topping the $1 trillion plateau. And Brevard County's expanding space and aerospace sectors may just be warming up their engines, said Brian Baluta, vice president of communications and partner relations for the Economic Development Commission of Florida's Space Coast.
Marc is the Chairman, CEO, and Co-Founder of Terran Orbital. Terran has been primarily manufacturing satellites for others for the past 9 years but has an aggressive plan to take on Planet and others in the race for Earth Observation services.
Radar imaging startup PredaSAR won a $2 million contract from the U.S. Space Force to demonstrate interoperability between its satellites and the Defense Advanced Research Projects Agency's Blackjack constellation.
We have all heard criticisms of the "revolving door" of senior military generals retiring and finding employment outside of government, but what is often overlooked is their burning desire to continue to make a difference. Even tough-as-nails officers get misty-eyed at their retirement ceremonies, because they know the gravity of their commitment and the honor it is to lead thousands of young men and women dedicated to defending our country against its enemies.