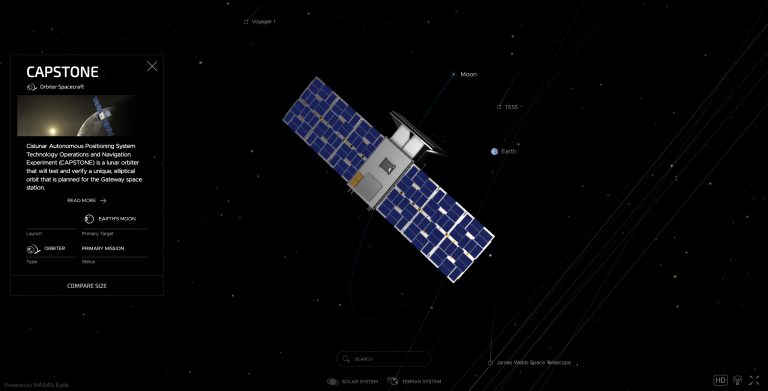 CAPSTONE is planned to launch no earlier than May 31 aboard Rocket Lab's Electron rocket from the company's Launch Complex 1 in Mahia, New Zealand. The CubeSat will start its mission joined with the Lunar Photon, an interplanetary third stage developed by Rocket Lab.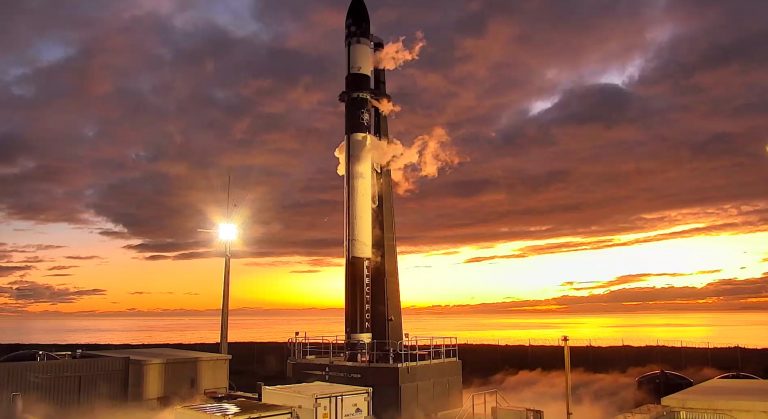 CAPSTONE will be launched to an initial low Earth orbit by Rocket Lab's Electron launch vehicle and then placed on a ballistic lunar transfer by Rocket Lab's Lunar Photon spacecraft bus. Unlike the Apollo lunar missions of the 1960s and 70s, which took a free return trajectory to the Moon, this fuel efficient ballistic lunar transfer makes it possible to deploy CAPSTONE to such a distant orbit using a small launch vehicle.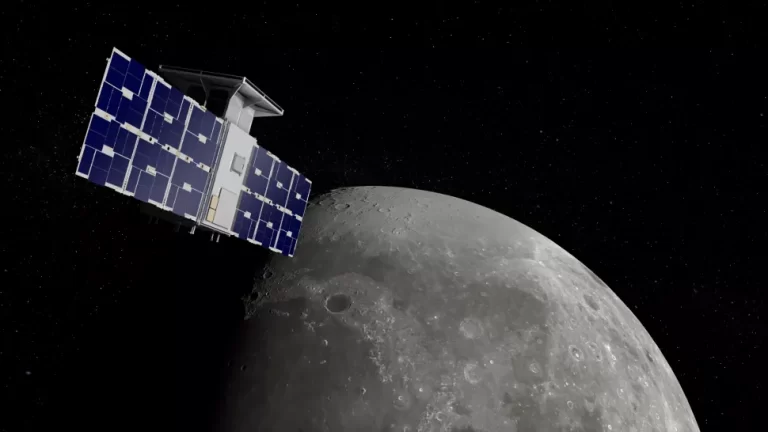 The Cislunar Autonomous Positioning System Technology Operations and Navigation Experiment — mercifully called CAPSTONE for short — tips the scales at a modest 55 pounds (25 kilograms). This microwave-oven-sized spacecraft will be lofted from New Zealand aboard a Rocket Lab Electron rocket equipped with a Lunar Photon upper stage.
This week on The Cosmic Companion, we look at satellites, the artificial moons orbiting the Earth and other worlds. We will explore the history of satellites.
one of the more noteworthy recent wins, Terran Orbital subsidiary PredaSAR Corporation was awarded a $2 million contract to support an on-orbit cooperative demonstration between its PredaSAR satellite constellation and the U.S. government's Blackjack satellite constellation.
On today's podcast we welcome special guest, Terran Orbital CEO and Chairman Marc Bell. Terran Orbital is a pioneer in the development, innovation and operation of small satellites and earth observation solutions.
the U.S. Space Development Agency says there will be 50,000 satellites in orbit within the next decade. Someone needs to build them.
We welcomed Marc Bell, CEO of Terran Orbital to the show for a fascinating one hour cubesat, satellite, national security plus more discussion. 
The Space Development Agency (SDA) is building the Pentagon's first-ever internet in space — a network of small satellites in low Earth orbit to support military communications, surveillance and tracking of enemy targets. 
The spacecraft is nearly ready for launch. "We are at a really critical stage for the mission. The hardware is all together and is going into testing," Brad Cheetham, chief executive of Advanced Space, said during a panel at the 24th Annual FAA Commercial Space Transportation Conference Feb. 17.
Via Satellite's 10 Hottest Companies list highlights the "must watch" companies providing satellite communications, ground systems, manufacturing, imagery and sensing, and launch services.